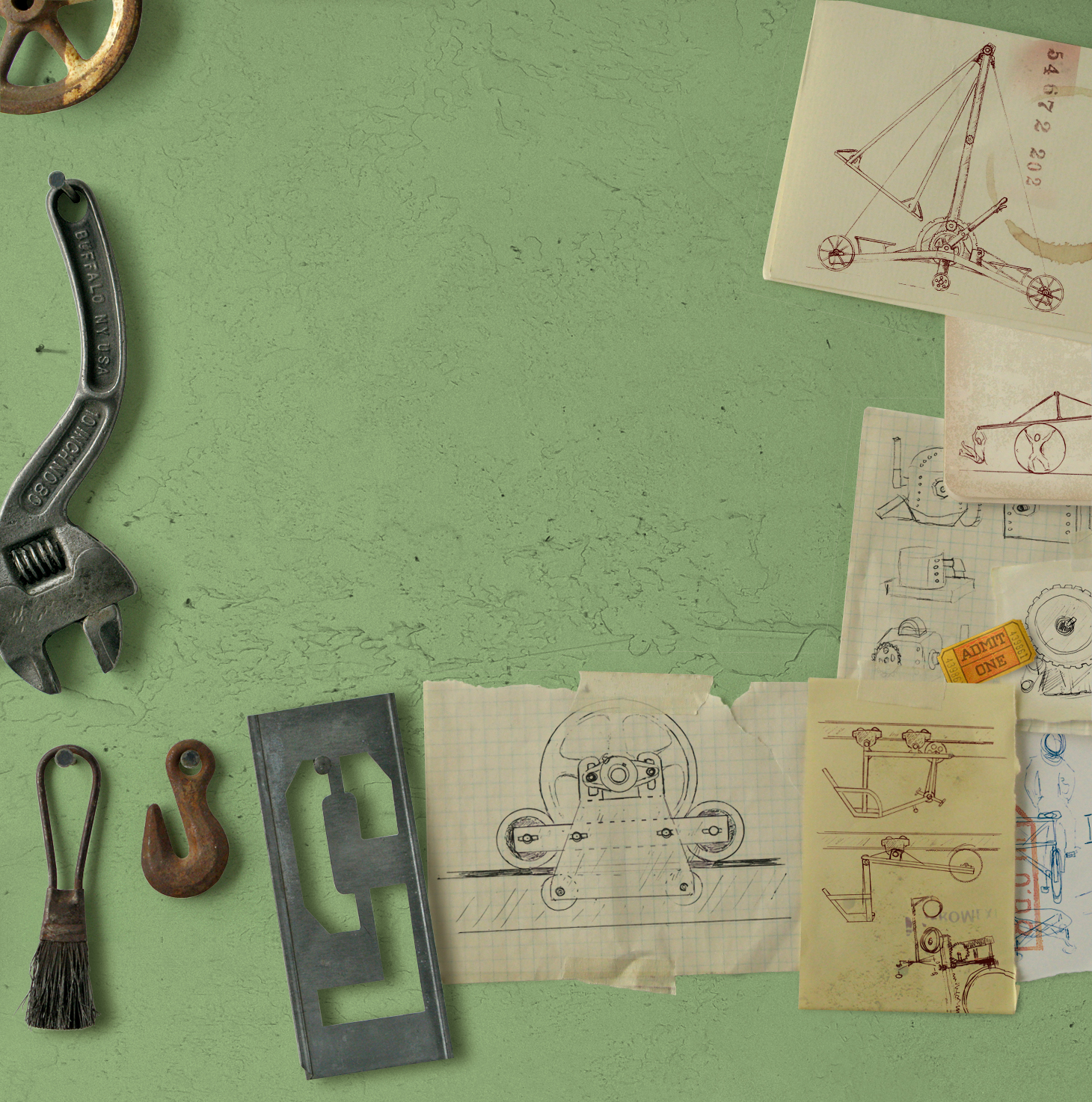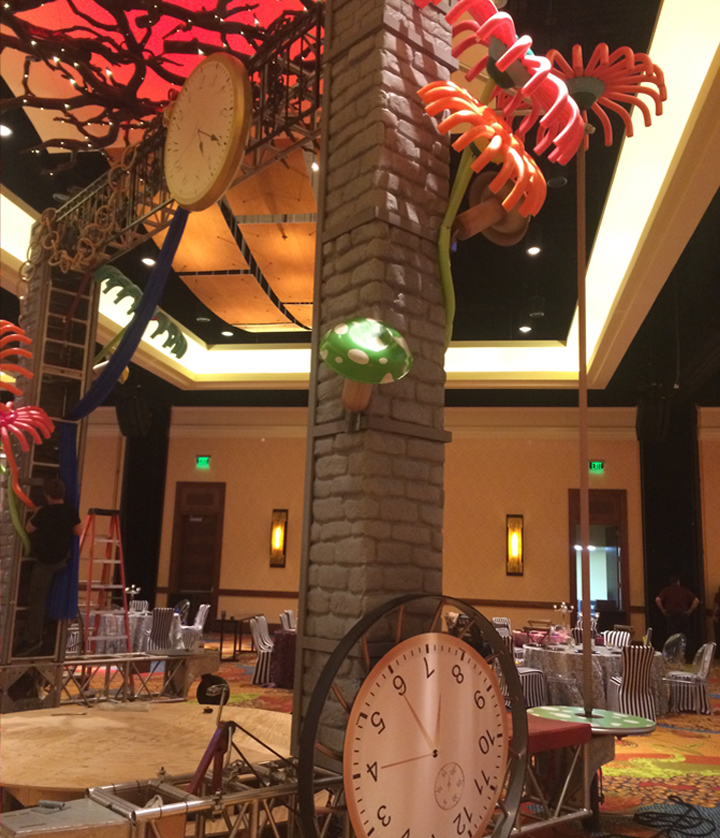 What themes have we done?
We transform our devices and costume our artists to support a wide range of common event themes. Check in with us as many of these themes can be supported with existing costuming or scenic elements.
Scenic
Our devices and mechanical apparatus have their own distinct look. We do however, transform them to meet the needs of our partners. This includes covering entire structures with fabric or scenic cladding. From a 10′ tall Moulin Rouge windmill atop the Gantry to an Alice In Wonderland garden gate complete with 6′ pocket watch, wheel covers and truss surrounds. The Cirque Mechanics team transforms our devices to support a diverse range of event themes.
In addition, as a touring theatrical company we have a hefty amount of props and set pieces from previous productions that we adapt for event use. While fiberglass rock walls make perfect western backdrops, factory boilers and conveyor belts support themes of industry and manufacturing. Below are some of our favorite examples.
Formula 1
Safari
Alice In Wonderland
Steampunk
Vintage Circus – Greatest Showman
Boom Town – Western – Gold Mining
Modern Times – Factory
Garden Party Central Bar
Moulin Rouge
LED – Future
Facades / Entrance ways
Circus
Mining Town
Big Top Dress
Elephant Stand Stage
Freak Show Facade
Windmill & Turbine
Costuming
Transforming our devices and enhancing stage design is only part of how we support event themes. Costume solutions and branding opportunities are some of the other things we provide. Cirque Mechanics is no longer just a "Steampunk" affair! Here are just a few examples of costume support we can provide.
Alice in Wonderland
Cirque/ New Circus
Summer of LOVE
Safari
Motorsport Bodysuit
007