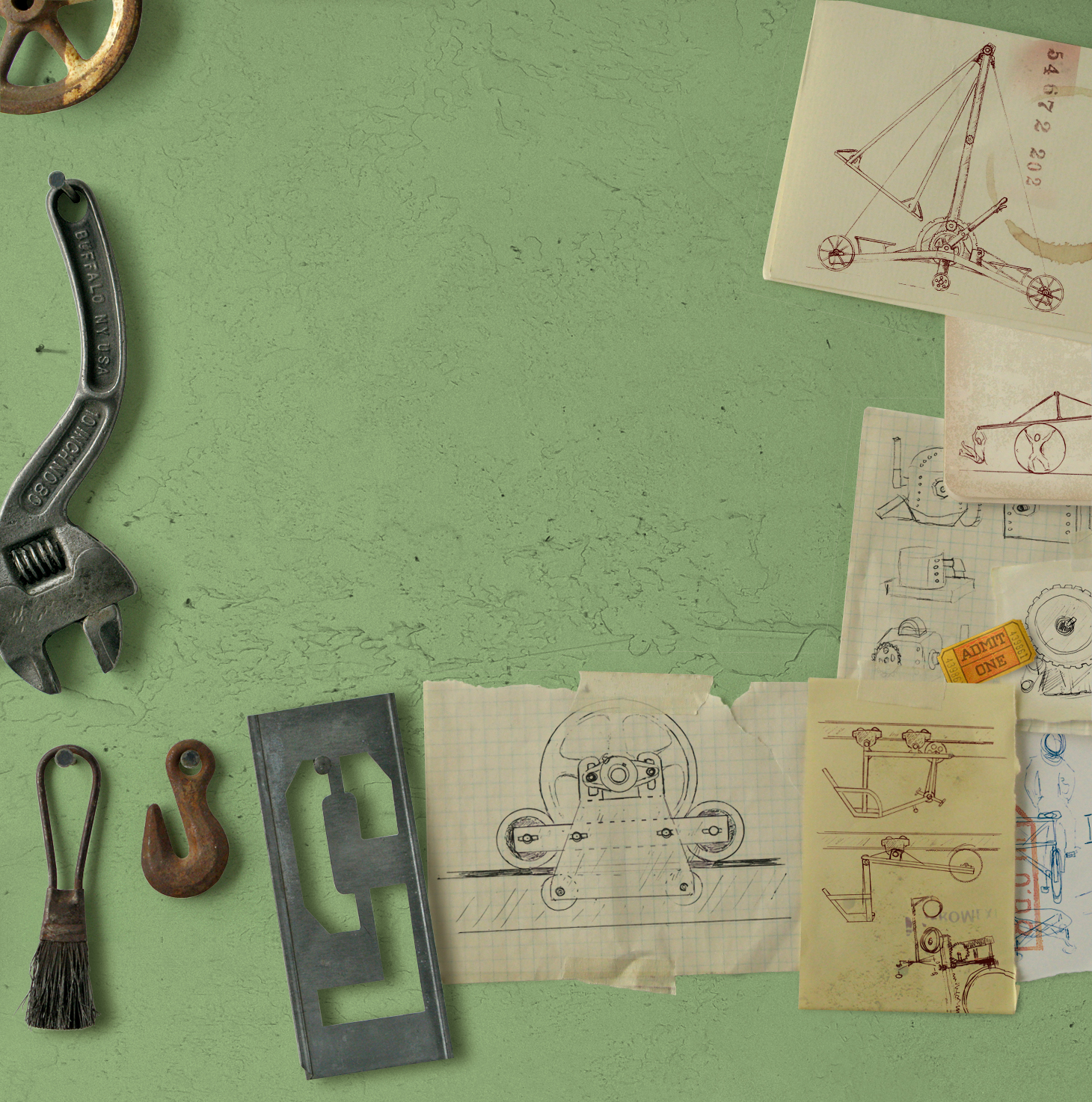 Creative Team
Cirque Mechanics is proud of its creative team members. Individually they are all rock stars but together their individual skills combine to make a fun loving, creative, tenacious work team.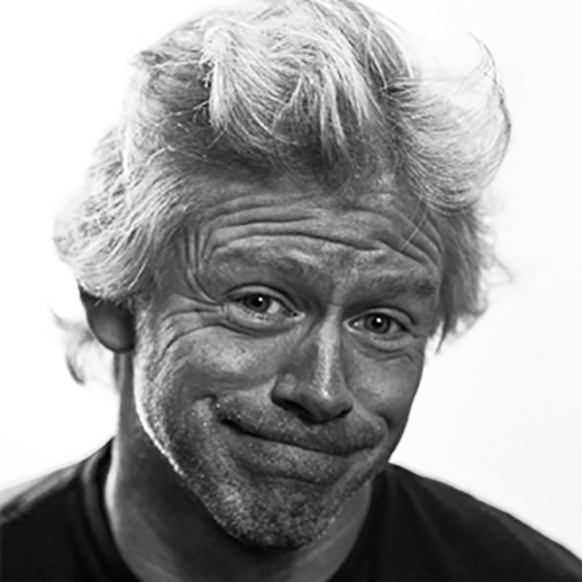 Chris Lashua
Creative Director / Founder/ Machine Designer / Fabricator / Problem Solver
Company founder, Chris Lashua, hails from Boston, Massachusetts, where he spent most of his youth performing on a BMX bike. He was discovered by Cirque du Soleil and created a  bicycle act that was entirely his own. He was then commissioned to build a "German Wheel" act for the company, an act he performed for several years in Cirque du Soleil's production of "Quidam", cementing his reputation as a visionary of circus gadgetry. Click here to see the Cirque du Soleil wheel act. His engineering chops and creative energy led him to 'run away' with his own circus company, Cirque Mechanics, now based in Las Vegas.
Cirque Mechanics quickly established itself as a premiere American circus, with its unique approach to performance, inspiring storytelling and innovative mechanical staging. Spectacle Magazine hailed it as "the greatest contribution to the American circus since Cirque du Soleil".
More recently, Chris has adapted many of the mechanical contraptions built for the stage to serve the needs of event planners. These wheeled devices that were built to deliver circus acrobatics are now being utilized to do so much more. He uses these contraptions to transport CEO's to the stage, assist in product reveals and mix food service with entertainment. In the post Covid 19 world he believes it will be increasingly necessary to deliver a front row feel to everyone in the room, and he's got the tools to do it.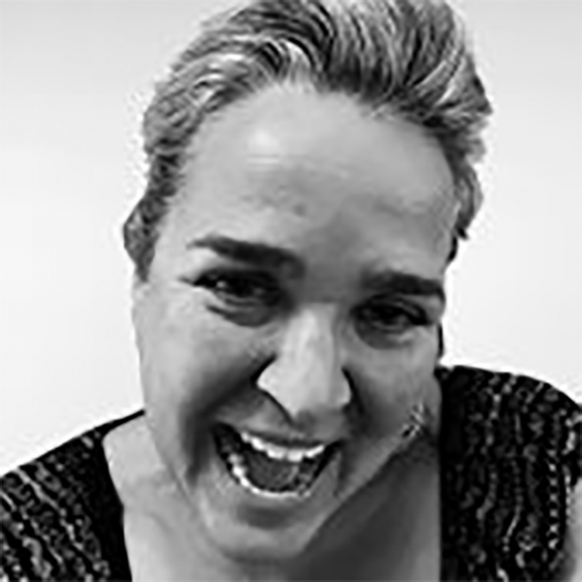 Aida Lashua
Co-Founder, Marketing Director
As the company's marketing director Aida works with our contracting presenters to support their sales efforts. In addition to coordinating press interviews, and researching regional publicity opportunities, Aida has developed and created a host of materials which include, company program copy and bios, feature articles, press releases and study guides for school performances. Aida is the also the unsung hero of the creative team. Her input is pervasive, her insight invaluable. She is a creative force and a stabilizing influence on the team members. Reach her directly by emailing: aida@cirquemechanics.com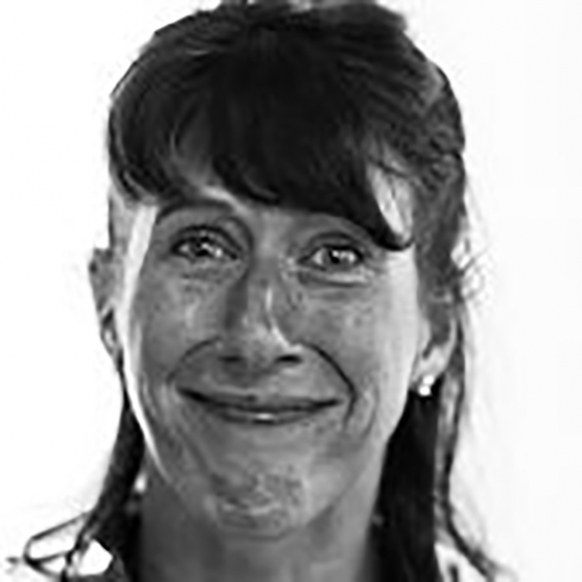 Aloysia Gavre
Co-Director, Choreographer
Aloysia co-founded both Cirque School L.A. and Troupe Vertigo in Los Angeles in 2009 after 22 years of touring internationally with the Pickle Family Circus, Cirque du Soleil, and Symphonies around the globe including the Sydney Opera House and the Kennedy Center.  Her passion and knowledge for the circus arts has led her to a career as a director, choreographer and educator including Cirque Cracker – Phoenix Symphony, Cirque Broadway – Baltimore Symphony, Cirque Cinema – Indianapolis Symphony as well as her own creations including Tableaux.
She has both coached and choreographed for film and television including Water for Elephants, Pitch Perfect 2, Bravo, NBC and BuzzFeed. She has been recognized in Dance Teacher Magazine, Dance Informa and speaking engagements with TED-X, Center Theater Group, Directors Lab, Chicago Circus Festival, AYCO and VIVA Fest Las Vegas.  Aloysia has been a long-time artistic collaborator with Cirque Mechanics having had creative involvement in over 4 shows since 2004 after having met Chris Lashua while performing in Cirque du Soleil.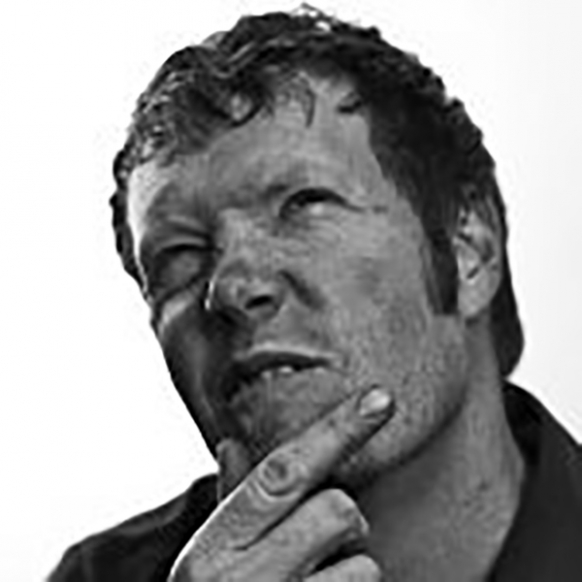 Sean Riley
Co-Director, Set Designer, Rigging Designer
Sean Riley has a 20-year career combining suspension, kinetic movement, and design with performance.  Through scenic design, rigging design, and mechanical design, often in concert with each other, he creates unique performance environments. Concentrating his design for performance on site-specific and non-traditional work Riley has created installations in collaboration with a wide spectrum of accomplished artists and collaborators .
Being known for his bold and often surprising use of space and for large—scale movement, Riley's installations commonly reflect his life long obsession with gravity and Newtonian physics.  His works have been installed from backyards to Broadway, and continue to tour internationally.   He is a founding member of Cirque Mechanics and his company Gravity Design, through which he has developed an arsenal of specialized tools, pushing the bounds of performance as well as industrial safety.  Riley is also the host of the National Geographic Television series "World's Toughest Fixes"  www.visiblegravity.com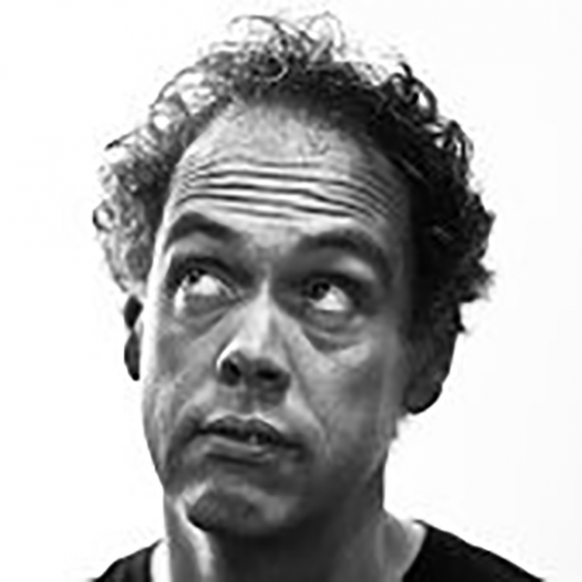 Steven Ragatz
Co-Director, Dramaturge
An original Birdhouse Factory, Boom Town and Orchestra Project cast member collaborator, and creative team writer for Pedal Punk, and 42ft, Steven Ragatz has been entertaining audiences with his juggling, physical comedy, stilt walking and general antics for the past three decades. As a ten-year veteran of Cirque du Soleil, Steven has toured throughout North, South and Central America as well as Asia and Europe performing multiple juggling acts as well as an eclectic array of characters. Steven is on the staff of Bloomington's Stage Flight Circus Arts, where he teaches juggling and unicycle skills workshops.  You can find Steven on stage currently touring his one-man show "Under the Umbrella, Life is a Circus"- an evening with a juggling virtuoso and stories from world-wide circus adventures.
Steven holds a B.A. in Variety Theater and an M.S. in Computer Science from Indian University.  He studied mime, stage movement and circus arts with Fred Garbo, Tony Montanaro, George Pinney and Michael Moschen.  He and his wife, Lisa, have two children, Melissa and Andrew, and currently live in Indiana, where they have perfected the art of making the perfect margarita.
Other Designers
These are the other key players that help us make the magic.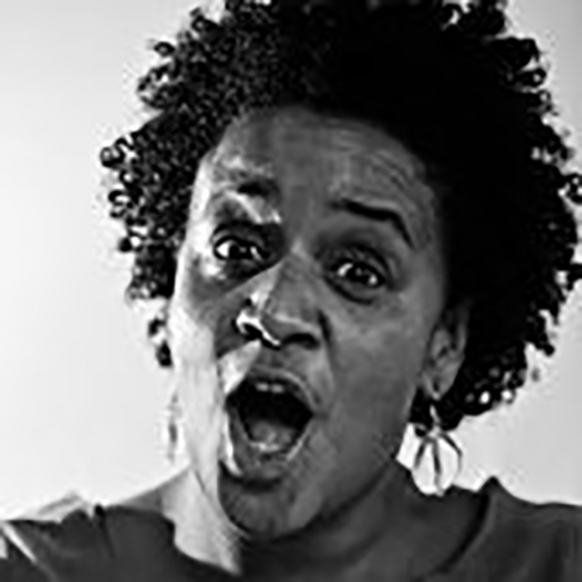 Janeen Johnson
General Stage Manager, Creative Team Liaison, Director of Production
Janeen has served in stage management for dance, theatre and special events for over 15 years. Her training in the discipline was cultivated through her service in arts management and her own personal dance training and stage performances in community and regional theatres throughout the San Francisco Bay Area.  She has also worked with organizations in both the public and private sectors as a freelance agent, upholding roles as Production and Company Manager, Managing Director, and Producer where she gained insight into the art of stage-managing. As a multi-faceted professional, Janeen has stage managed the San Francisco Ethnic Dance Festival, the San Francisco International Hip Hop Dance Fest, Black Choreographer's Festival, India Jazz Suites World Premiere, A Musical Memoir-Be Bop Baby, and the multi-media docu-dance theatre, Kongo Odyssey. Janeen has also worked with celebrated arts organizations such as Kongo SQ West Kinship Society, Urban Bush Women, Fua Dia Congo, and the Chitresh Das Dance Company.
In 2008, Janeen made her maiden voyage into circus with the tour Cirque Mechanics' Birdhouse Factory and toured with the company's succeeding productions: Boomtown and Pedal Punk. Janeen is excited to get back on the saddle and tour with its latest production, 42ft – A Menagerie of Mechanical Marvels.   Janeen continues to provide onsite event management, project-planning strategies, and producing community arts events in between tours. www.janeenellajohnson.com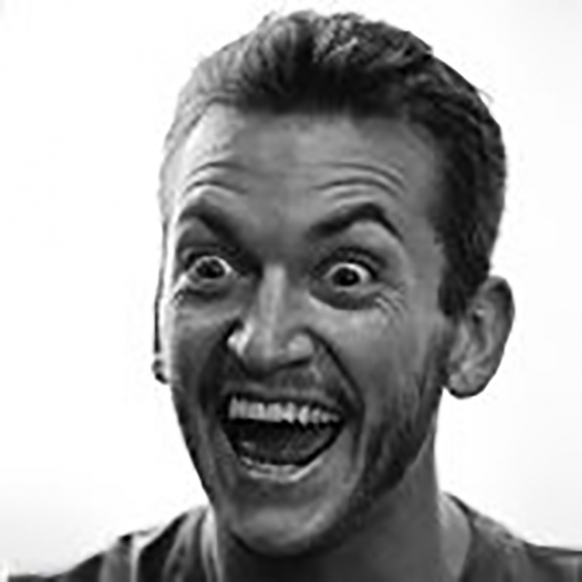 Wes Hatfield
Acrobatic Captain, Act Development Lead
Wes has been a competitive trampolinist for over ten years. At age nineteen he quit competition and became a circus performer, traveling around the world wowing audiences with his technical prowess and zany comedic antics. Wes has holds the unique position as being both an artist and one of the "other designers" behind the scenes in each of Cirque Mechanics' national productions. Birdhouse Factory, Boom Town, The Orchestra Project, 42ft and Zephyr, performing trampoline, Chinese Poles, Cyr Wheel, Russian Swing, and Wheel of Destiny. Wes now lives in Las Vegas, where he oversees act development helps to run the Cirque Mechanics workshop.   Wes is a fan of avocados and coffee (not together though).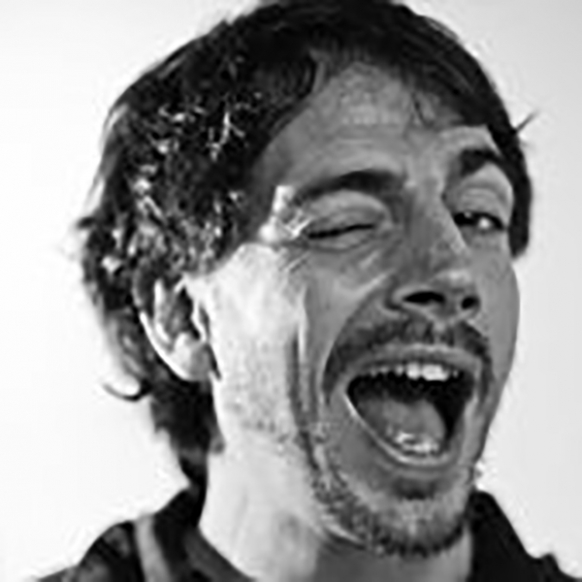 Anthony Powers
Lighting Director
Anthony Powers is a Lighting Designer and Production Manager that has worked on a wide array of shows across 4 continents. He has been working with Cirque Mechanics since 2010 and is excited to be designing his 3rd show with them. Anthony has had a hand in all of the CM touring shows, as either the Lighting Designer or the Lighting & Technical Director on tour. Outside of Cirque Mechanics, Anthony has been the Designer or Production Manager for concerts, festivals and events across the US. He currently has the honor of being the General Manager for the San Francisco office of Felix Lighting.
If he wasn't working in the lighting world, he would want to be a Cheesemonger or an editor for Marvel Comics (if Joe Quesada or C.B. Cebulski are reading this – feel free to call him). Anthony currently lives in Oakland CA with his wife Jody and their dog Lemmy in an apartment way too small for his 11,000 comic books.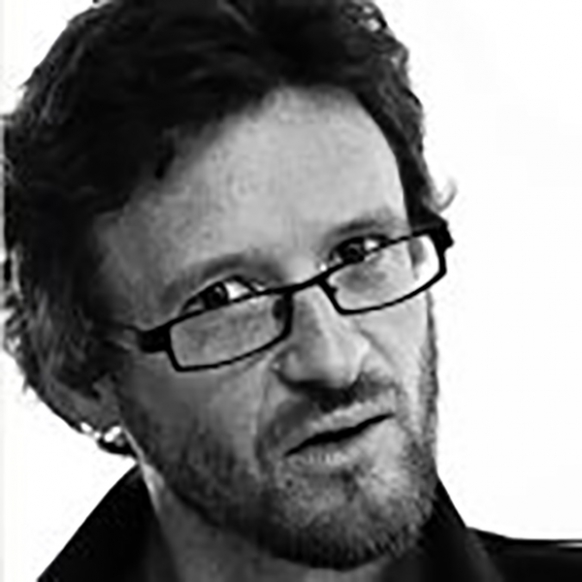 Michael Picton
Composer
Michael Picton is an award-winning composer whose eclectic career spans film, television, advertising, theatre and circus. Michael has scored five Cirque Mechanics productions: Boom Town, the Cirque Mechanics Orchestral Project, Pedal Punk, 42ft and now Zephyr. His circus career began as a performer, touring as keyboardist with Cirque du Soleil's Quidam. He has written songs and score for six editions of the Ringling Bros. and Barnum & Bailey circus: Bellobration, Funundrum, Dragons, Built to Amaze, Circus Xtreme, and the final edition Out of this World. Recently his live work has expanded to include superhero arena shows with Feld Entertainment's Marvel Universe Live and Marvel Universe Live – Age of Heroes, currently touring the US.
The winner of the Turner Classic Movies Young Film Composers Competition, Michael was chosen from a field of over 600 aspiring composers by a jury chaired by the legendary Elmer Bernstein. For TCM, he scored the silent films The Temptress and The Red Mill. Other film and television work includes Mutt & Stuff for Sid and Marty Krofft on Nickelodeon, the SyFy series Flash Gordon, the independent feature Little Chenier, and main title themes for I Want to Work for Diddy and Bates Motel. Michael has composed network themes for PBS, Amazon Originals, and CNN International among others as well as commercials and promos for a long list of clients.

Joe D'Emilio
Lighting designer
Joe D'Emilio is a New York City based lighting designer with over a decade of experience behind the scenes in theatre, opera, and dance and special events. He joined the Cirque Mechanics family in 2015 on Birdhouse Factory and continued on to tour with Pedal Punk. Additionally, Joe has designed for Circus Juventas in St. Paul, MN and Circus Sarasota. His SF Bay Area designs include work with Ray of Light Theatre, Broadway By the Bay, Aurora Theatre, and Contra Costa Musical Theatre. When not out on the road, Joe works at the NYC venues National Sawdust, The Box, and the Met Museum. He is a proud member of United Scenic Artists Local 829. Portfolio available at joedemilio.com