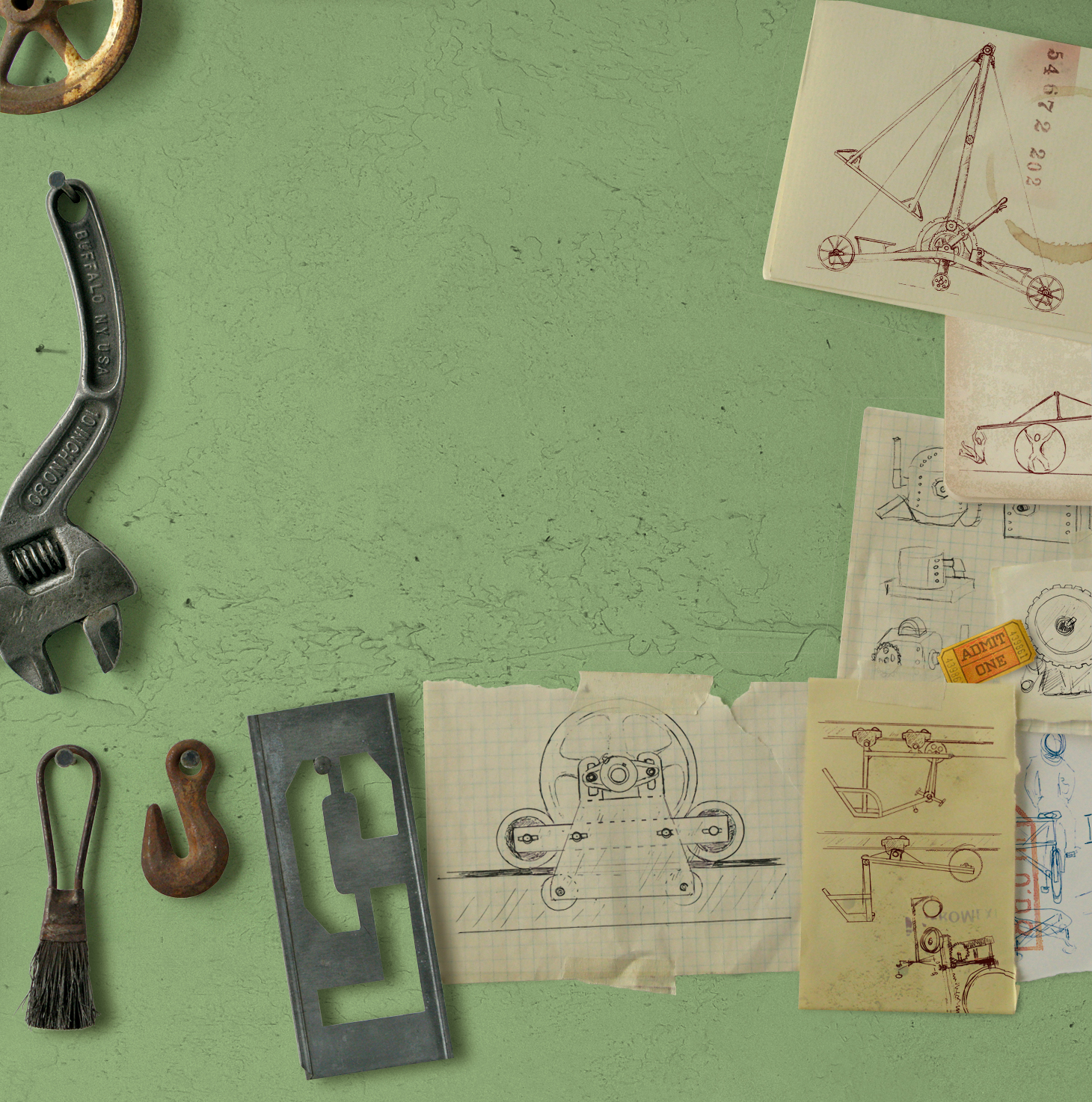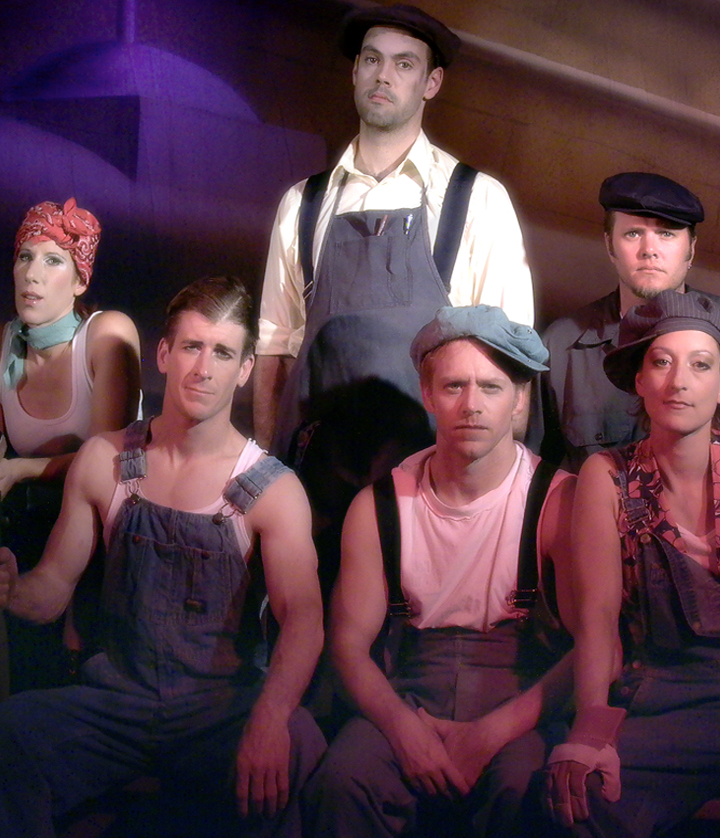 Our Story
In 1999, while working at Cirque du Soleil,  Chris Lashua and Aloysia Gavre began experiments using an innovative aerial apparatus. This apparatus combined Chris' German Wheel with a set of rollers and winch which allowed for Aloysia's hoop to be lifted by the rotation of the large wheel. This Trolley device was the inspiration for the development of other machines that would showcase the relationships between the acrobatic and mechanical worlds.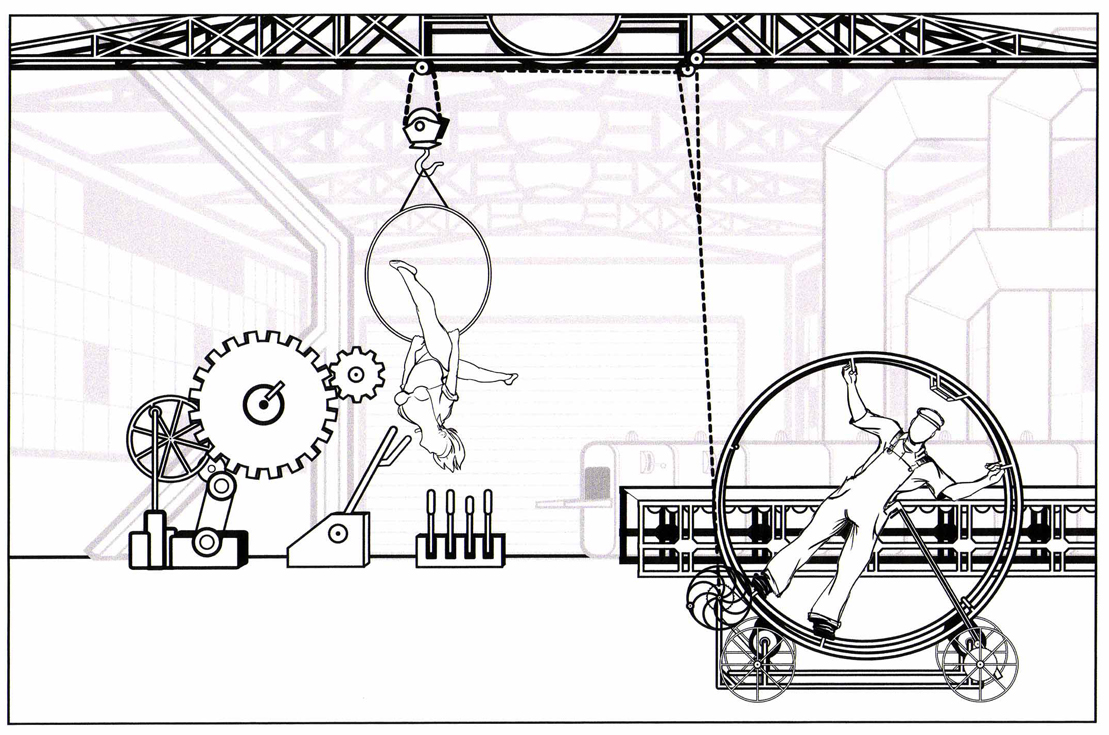 In 2004 , these machines became the center piece for a new theatrical work. Chris and Aloysia joined Sandra Feusi, Rex Camphuis, Sam Payne, and Steven Ragatz to work together on the creation of the 30th Anniversary production of the Pickle Family Circus which was produced by the Circus Center of San Francisco. This year end show which would become Birdhouse Factory, was our first collaborative effort.
Birdhouse Factory went on to tour for 10 years. In that time it visited over 10 countries on 5 continents. The success of Birdhouse Factory lead us to research and build other innovative man powered apparatus. These devices would become the signature of our touring theatrical shows. Generating content that can fill a large stage and still pack up and travel requires thoughtful planning. This creative problem solving has lead to the creation of devices even more perfectly suited for the event world.
This focus on these original contraptions, in addition to story telling, and high level acrobatics has remained the heart of what we do. We are thrilled to make use of our combined skills to tackle common issues, formulate innovative solutions and generate positive results for our event planner partners.