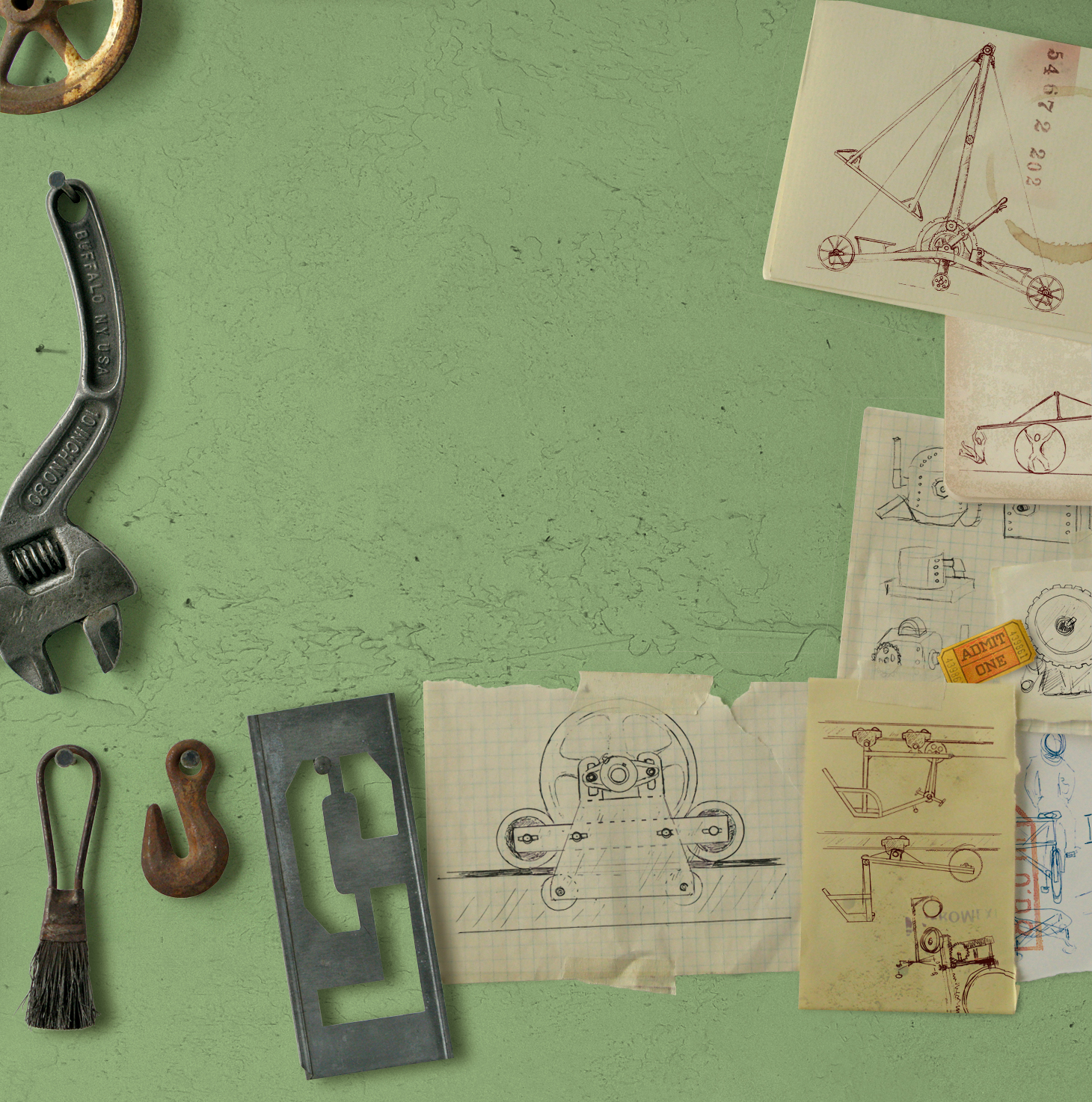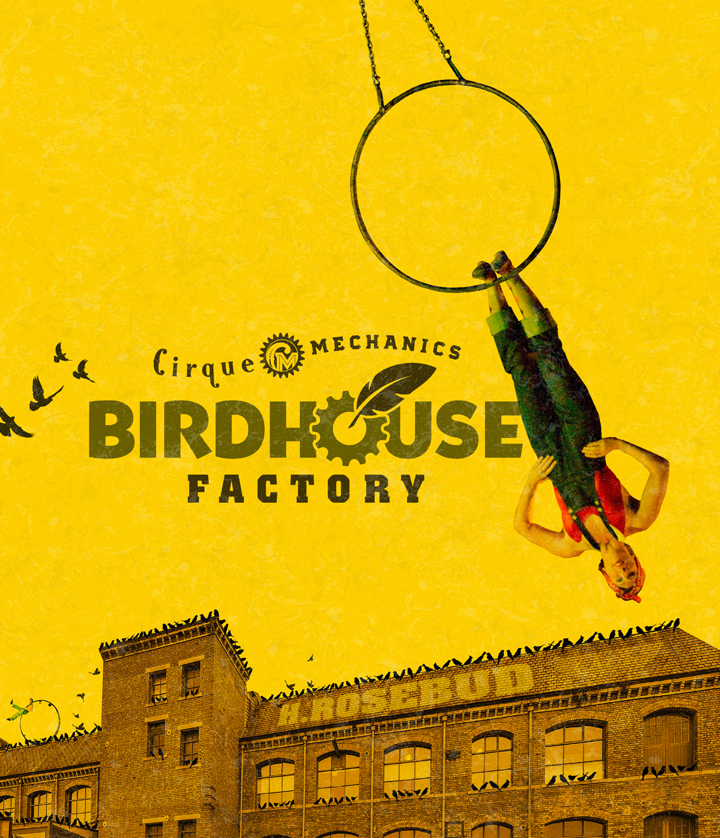 Birdhouse Factory
This nostalgic tale set in a 1930's widget factory is transformed by the resourcefulness and creativity of the American worker. Birdhouse Factory toured the United States and Europe for ten yeasrs inspiring and entertaining audiences and critics.  The New York Times found this circus show "exceptional, evocative, … and engrossingly entertaining." read review

Birdhouse Factory was inspired, in part, by the masterful industry murals of Mexican- born artist Diego Rivera, the outrageous illustrations of cartoonist Rube Goldberg and the slap-stick humor of Charlie Chaplin's film Modern Times.  While these inspirations make Birdhouse Factory artful, nostalgic and funny, the true essence of the show comes from the circus.
See a contortionist perform on a turntable powered by unicyclists. Be captivated by the trapeze artist flying high thanks to the spins of an acrobat inside a giant gear-like wheel. Be stunned as the trampoline wall artists defy the laws of physics. Giggle at the antics of the characters, be impressed by the acro-dancing and enchanted by the story of laughter, love, flight and birdhouses.
Highlights include an extended run at the New Victory Theater in New York City, an eight city European tour and a debut performance in Hong Kong's Lyric Theater.