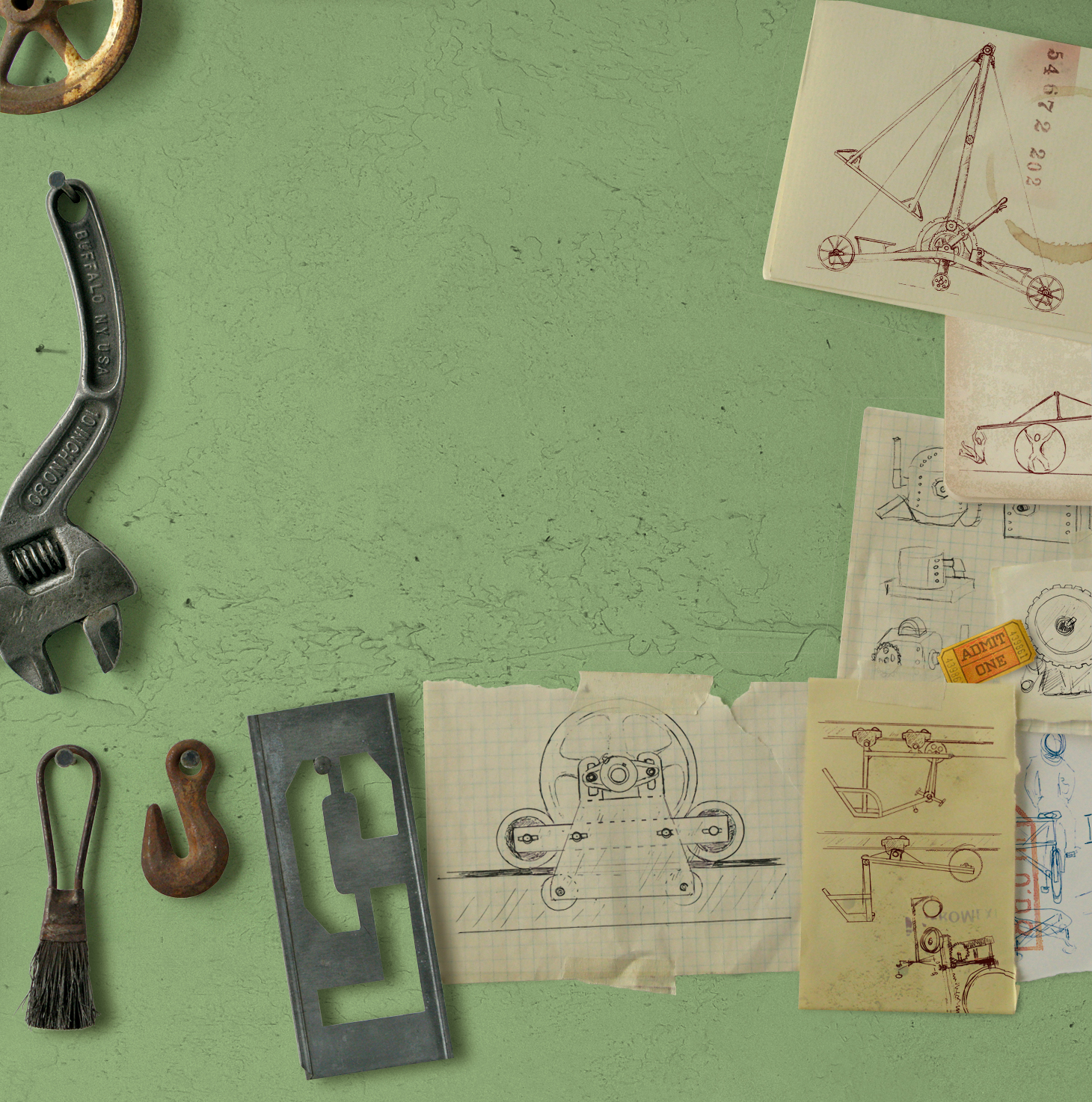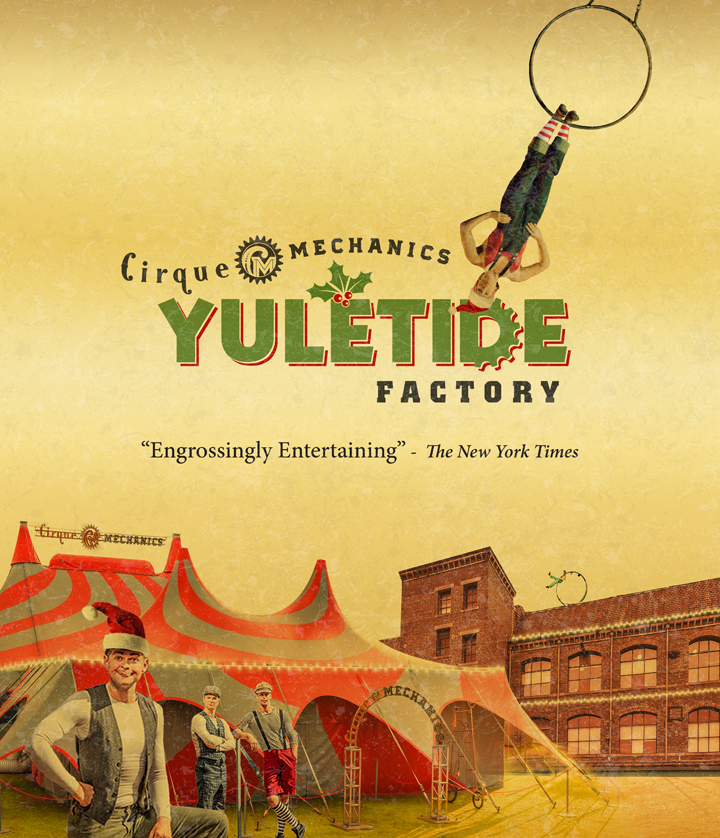 About the show
Enter the most unlikely setting for a holiday circus, a factory. One where the workers are acrobats and the machines are circus props. A place where spectators will watch a contortionist perform on a turntable powered by unicyclists, they will be captivated by the aerialist lifted by the acrobat inside a giant wheel and they will be stunned when the trampoline wall artists defy the laws of physics by virtually flying and walking on air. All the while they will be giggling at the antics of the comedic characters, impressed by the acro-dancing and enchanted by the story of laughter, love, flight and nutcrackers.
The addition of our innovative strolling pedal driven devices will deliver the fun to the far reaches of the big top grounds.
The synergy between man and machine, the hallmark of Cirque Mechanics, is exposed in a magnificent way and it is that synergy that The New York Times called 'exceptional, evocative, eye-catching and grossly entertaining…in a word, excellent.'
Click here to learn more about the show.