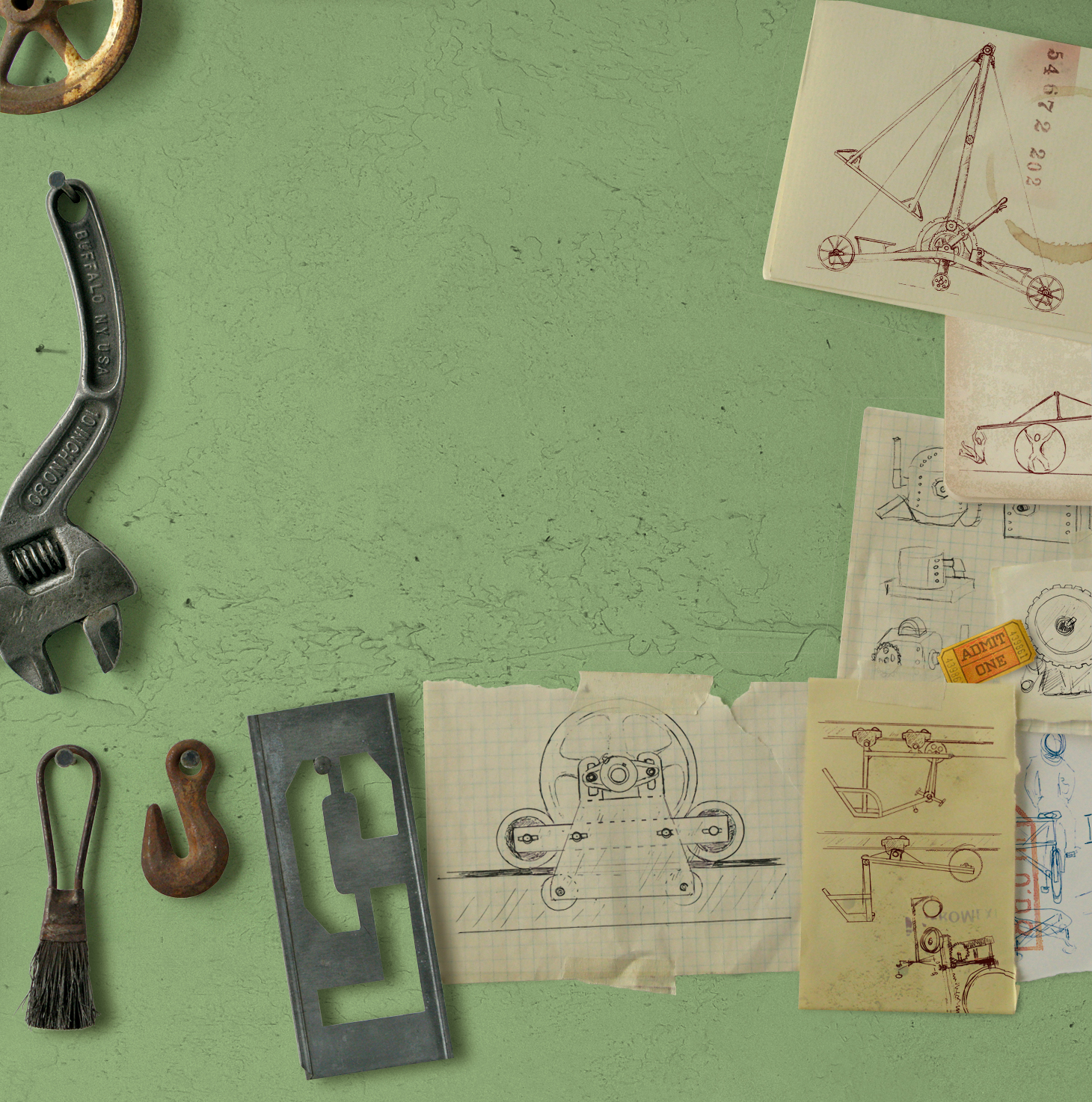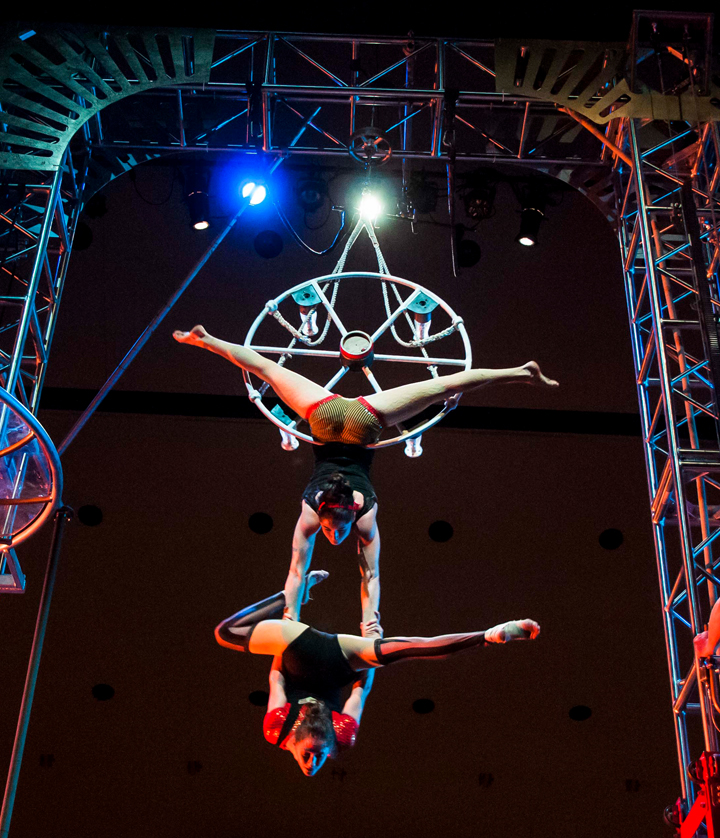 Creative Team
Chris Lashua, Artistic Director
Company founder, Chris Lashua was discovered by Cirque du Soleil and created/performed a BMX bike act that was entirely his own. He was then commissioned to build a "German Wheel" piece for the company, cementing his reputation as a visionary of circus gadgetry. His engineering chops and creative energy led him to 'run away' with his own circus company.
Aloysia Gavre, Co-Director / Choreographer
An original co-director and choreographer of Birdhouse Factory and an early member of the San Francisco based Pickle Family Circus, Aloysia is a co-founder of the Cirque School L.A. and  veteran of Cirque de la Symphonie. Aloysia was a featured act in Cirque du Soleil's "O" and "Quidam". Her aerial hoop act earned the troupe a special prize at the Monte Carlo International Circus Festival in 2002.
Michael Picton, Music Supervisor
Michael Picton first worked in cirucs as the keyboardist with Cirque du Soleil's "Quidam" in Europe. Since then, he has become one of the musical voices of Ringling Bros. and Barnum & Bailey circus Greatest Show on Earth. As the Grand Prize winner of the 2004 Turner Classic Movies Young Film Composers Competition, Michael was chosen from a field of over 600 composers to compose the epic score to the 1926 Greta Garbo silent film, The Temptress.
Sean Riley, Set Designer / Aerial Rigging Designer
Riley is a designer, rigger, and sculptor, living in San Francisco. Concentrating his performance design on sight specific and experimental work, Riley creates functional, architectural and lighting installations in collaboration with a spectrum of varied artists. When home, Riley keeps the San Francisco area lifting and flying safe through rigging company Gravity Design Inc. Riley is known to television audiences as the the brave and charismatic host of National Geographic's adventure show, World's Toughest Fixes.
Steven Ragatz, Captain of the Funny
An original Cirque Mechanics creative team member, Birdhouse Factory and Boom Town cast member and collaborator, Steven has been entertaining audiences with his juggling, physical comedy, circus arts and general antics for the past three decades. As a ten-year veteran of Cirque du Soleil, Steven has toured throughout the world, performing multiple juggling acts and an eclectic array of characters. In addition, he has enjoyed holiday season appearances with the Indianapolis and Detroit symphonies juggling with live orchestras. He and his wife, Lisa, have two children, Melissa and Andrew, and currently reside in Bloomington, Indiana.
Anthony Powers, Lighting Designer
Based in Oakland California Anthony has designed for traditional and experimental theater, modern dance and circus productions through out the San Francisco Bay Area and the US. For the past 6 years he has designed the lighting for and production managed corporate and live events as well as trade shows for a vast array of clients including Red Bull, Disney on Ice, EA Sports, Yahoo, Clorox, and Genentech.  His design work can be seen at anthonypowers.virb.com.
Lisa Ragatz, Costume Design
Lisa has a 25 year history in costume design and construction for opera, dance, ice skating, and circus arts. She has worked as a costumer for Cirque du Soleil, Bietak Productions, Busch Gardens, Indiana University School of Music, Celebration Barn Theater, The Oddfellows Theater, Under the Umbrella, and for several Cirque Mechanics productions, including Birdhouse Factory (2004-2007), Mechanical Action (Philippines, 2007), and most recently, the Gantry Project (2012). Lisa lives in Bloomington, Indiana, with her talented husband Steven, son Andrew, and her cat, Mrs. Mears.
Belinda Lee Long, Costume Design
Originally from Long Beach, CA Belinda moved to Las Vegas to work in costume shops up and down the strip for shows such as Mystere, Le Reve, KA and Peep Show. And while she never ran away with the Circus she has managed to design costumes for performers all over the globe. Belinda's costumes helped create an authentic 1880's period look for Cirque Mechanics' second theatrical production Boom Town. She is honored to work with this cast and crew.